To put it into a sentence, we train and work with farmers in Ethiopia to make family-owned, easily-maintainable household water wells by hand with simple appropriate technology, using only locally available and affordable materials.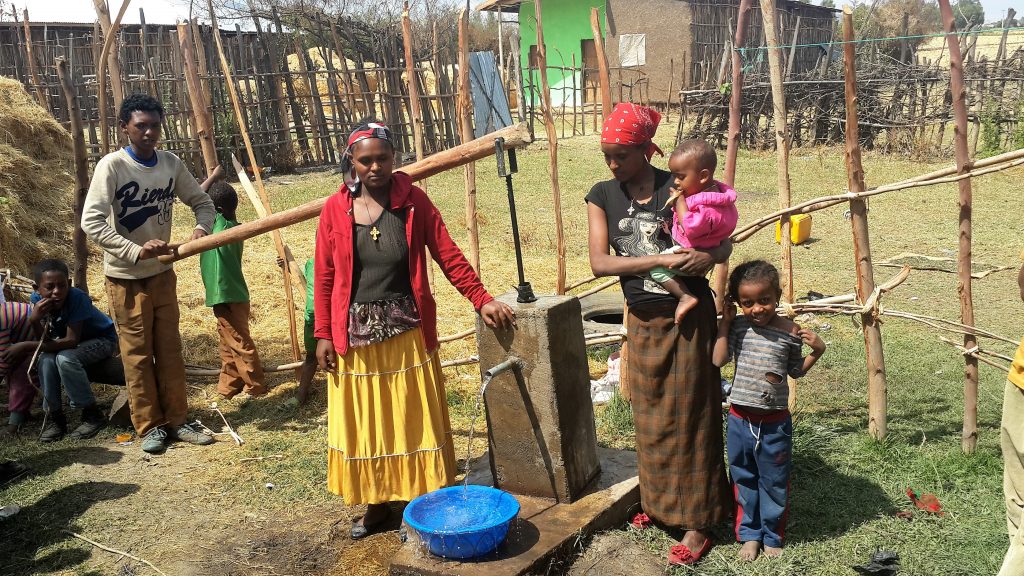 In Ethiopia, our WFA work is legally registered through a local partner non-profit organization called Ethiopia Addis Kidan Baptist Church Welfare and Development Association (Addis Kidan for short). They are invaluable in handling the bureaucratic responsibilities of the project. Water for All funds the project and I— a Water for All International missionary—design and drive it in partnership with Addis Kidan.
Current projects registered in Ethiopia through Addis Kidan:
In the Hadiya Zone of SNNPR: water well project
In South West Showa Zone of Oromia Region:

Water well project
Irrigation project
These projects were registered in 2019. In both locations, we are making a new, larger size borehole and pump, for increased water output for greater irrigation capacity.
In our original project area (South West Showa, Oromia), we are beginning a new phase: helping people more easily water gardens during the dry season with their own wells. This is a gigantic need for improving income security and growth. We have been building and testing WFA motorized pump jacks which attach to our wells and can efficiently pump water for gardens in the dry season. The intention for this next step is to train local workshops to make these motorized pump jacks, so that those workshops can sell the pump jacks to local well-owning farmers (we have made hundreds of wells in this part of the country). Within the irrigation branch of the the upcoming project, the plan is help well-owners to work in cooperative groups to purchase motorized pump jacks from trained local sellers, so that they can use the motorized pump jacks on their wells for irrigation in the dry season. This would be a game-changer for them.
Our History with Addis Kidan:
We've made 350 wells in the five years between 2015 and 2019. That's an average of 70 wells per year.

We started with a one-year pilot project: an intensive practical training program for nine Ethiopians in doing metal work, making drilling tools, drilling boreholes, making pumps, installing pumps, and maintaining pumps. Our wish was to empower Ethiopian men to do the field work and increase their responsibilities over time.

2015-2018: We were then licensed a three-year extension project for employing our trained men to lead well clubs and make wells under my leadership (for an explanation of well clubs please visit our method page). To ensure sustainability, our field workers visited the homes of each well owner and gave them one-one-one training in the maintenance of their own water wells, using each owner's personal well for demonstration and practice. During this training, our field workers showed the well owners how to pull out the pump to see if anything needed replacing, and trained them how to replace those parts. The design of the pump is such that everyone learns easily. The field workers guided the well owners in the making of three replacement piston seals for them to keep for their own pump—enough for many years. In addition, each well club was given a "pump maintenance kit": a set of materials—all attached together by a rope so that they will not be lost—which is given to a leader of each well club for the benefit of any member of that well club. The kit includes sample piston replacement materials and simple hand tools which can be used by any member of the club to make replacement piston seals. The kit also includes laminated written instructions in both the Amharic and Oromo languages. Since this kit has been provided to every well club of the project, every well-owning family will have easy access to the information and tools necessary to keep their well flowing for generations, even if the trained person forgets or passes away. This puts some much-needed independence and water security into the hands of individual families, we are glad to report.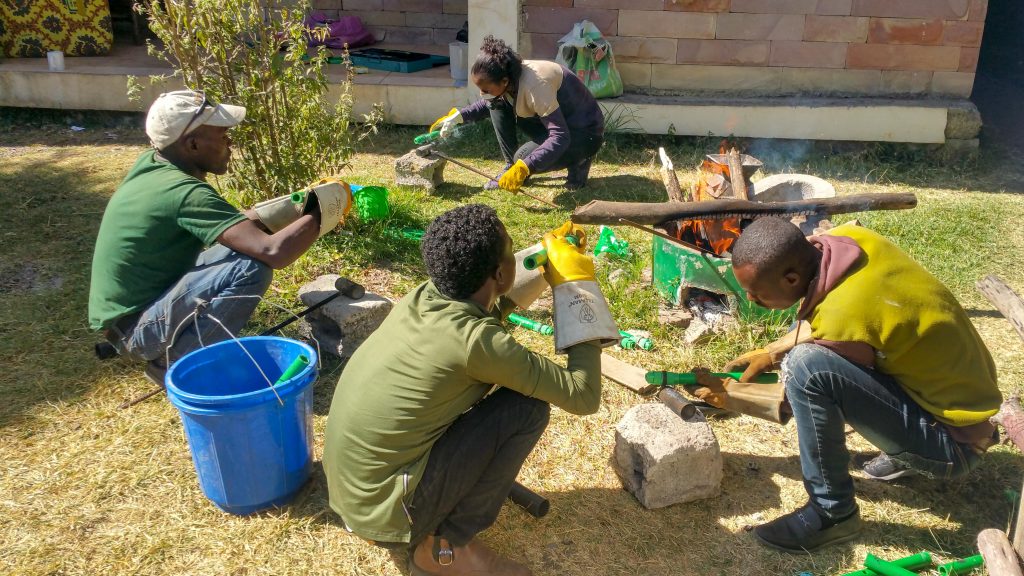 Upon need, our trained workers:
Help me make or fix drilling tools

Help me make pump parts for use in the finished wells

Lead water club well drilling work

Condition the water wells

Install pumps

Assist well owners in maintaining pumps when necessary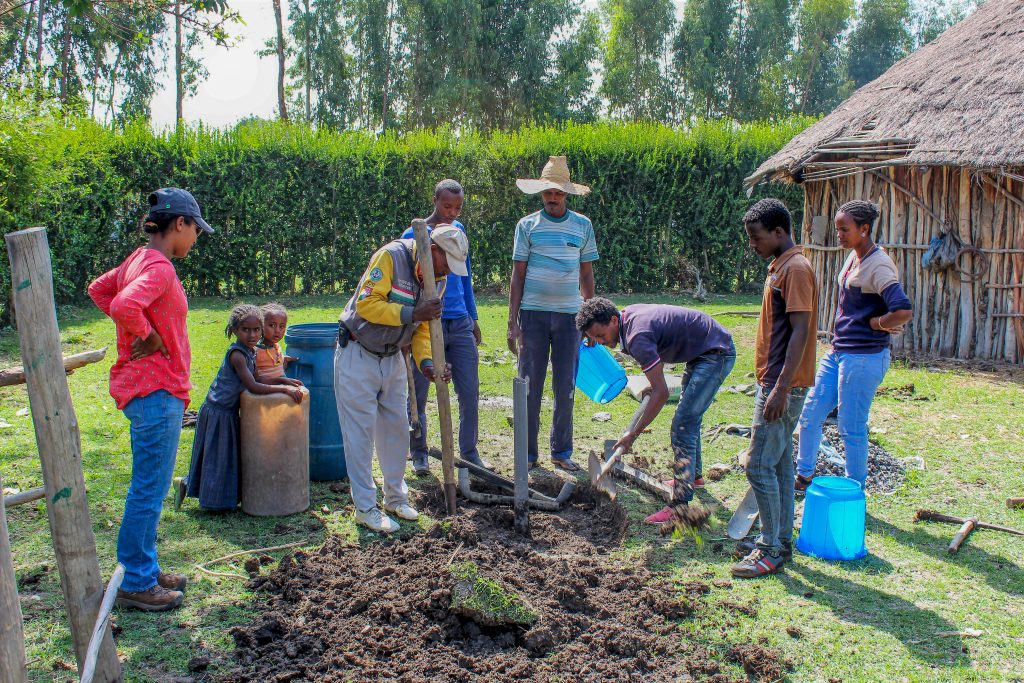 In the most recent project, I was, officially, the "trainer and facilitator" of our workers. This means that I:
Provided continual instruction to improve the skills of our workers

Facilitated the workers and the carrying out of the project in general

Regularly improved upon our technologies, with particular focus on local affordability, local maintainability, local accessibility of materials, simplicity (for local reproduction), durability, and effectiveness

Checked and documented work for quality control, technological improvement, and reporting
For detailed updates on our work, please contact me through the contact page of this site to request being added to our prayer letter email list.