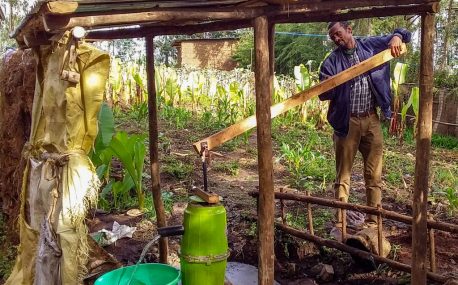 We train and work with farmers in Ethiopia to make family-owned, easily maintainable household water wells by hand with appropriate technology, using only locally available and affordable materials.
Current Projects
Our projects are legally registered by and implemented in partnership with the Ethiopian non-profit, Ethiopia Addis Kidan Baptist Church Welfare and Development Association (Addis Kidan for short). We have been carrying out Water for All International projects with them since 2014.
We began in Dawo Woreda, of South-West Showa Zone, of Oromia Region. We have now added a branch in Hadiya Zone, of SNNPR Region.
Our pump designs have seen steady improvement over time in durability, ease of maintenance, effectiveness, and reproducibility. Also, in both locations, we are now making a new, larger size borehole and pump, for increased water output, for greater irrigation capacity.
a new branch
In our South-West Showa project, we are expanding to help people more easily water gardens during the dry season with their own wells. We are training local metal workers to make WFA motorized pump jacks. We are thusly working toward establishing the technology in the local market. Initially, we will be lending these machines to cooperative groups of farmers, so that they can use them to earn and save, and to purchase additional motorized pump jacks of their own. This would be a game-changer for them.
CurrenProject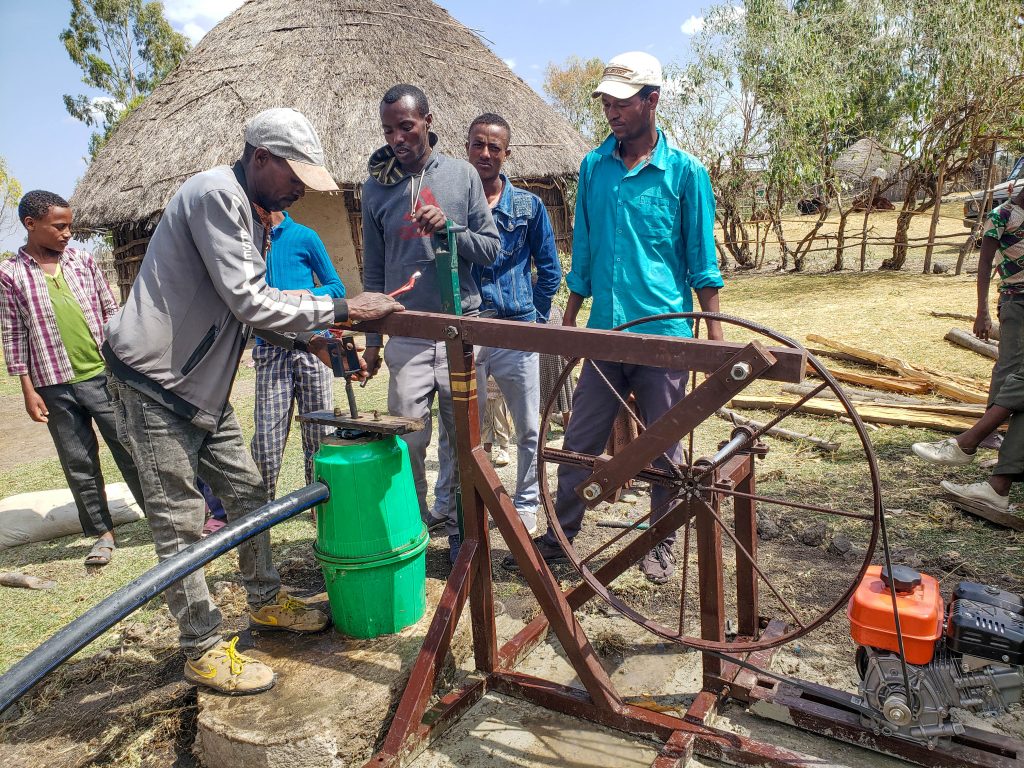 Farmers lack water to grow food during the dry season—half a year of income! The result is generational poverty for many who might otherwise have worked to develop a freer future for their families.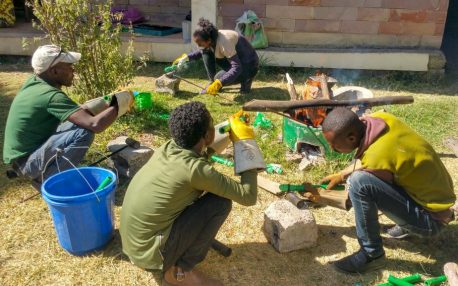 We've made 350 wells in the five years between 2015 and 2019. That's an average of 70 wells per year.
a grassroots mission
We began with a training program for nine Ethiopians in metal work, drilling boreholes, making pumps, installing pumps, and maintaining pumps. Our intention was to empower Ethiopians to do the field work and increase their responsibilities over time.
We now contract four of those we've trained. They are able to:
Make and fix drilling tools

Make pump parts for use in the finished wells

Lead water club well drilling work

Condition the water wells

Install pumps

Train and/or assist well owners in pump maintenance
trading speed for sustainability
We make it a priority to periodically send our field workers to the houses of new well owners, to train them in the maintenance of their own water wells, one-by-one, They teach the well owners how to pull out the pump to see if anything needs replacing, how to make or purchase replacement parts, and how to reassemble the pump. The hands-on training is supplemented with necessary tools, sample materials, and laminated instructions in both Amharic and Oromo. This puts much-needed independence and water security into the hands of individual families.
CurrenProject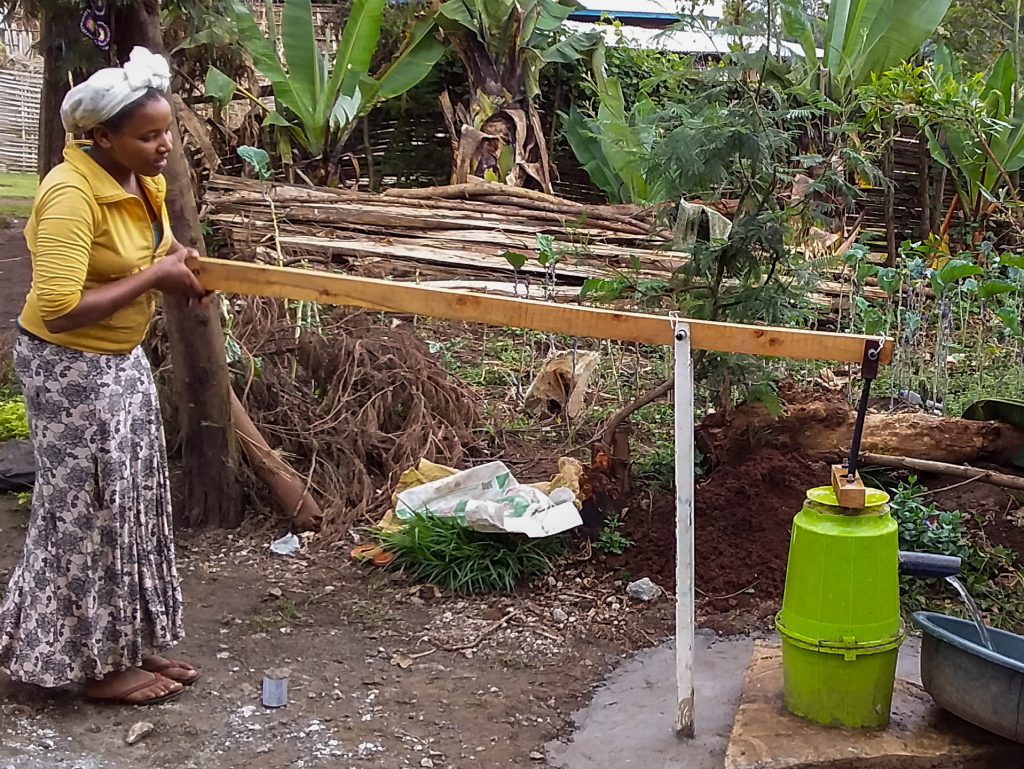 For detailed updates on our work, please contact me through the contact page of this site to request being added to our prayer letter email list.