We train and help rural families
make and maintain
their own household water wells and pumps
by hand
with local materials.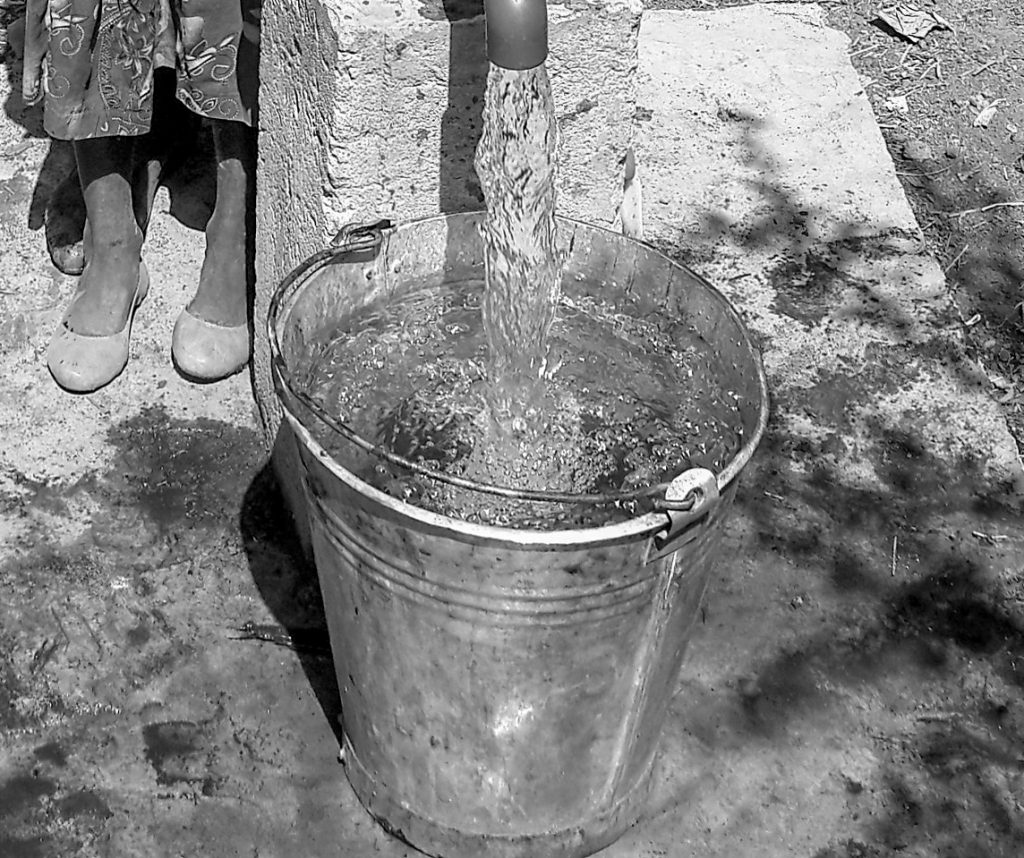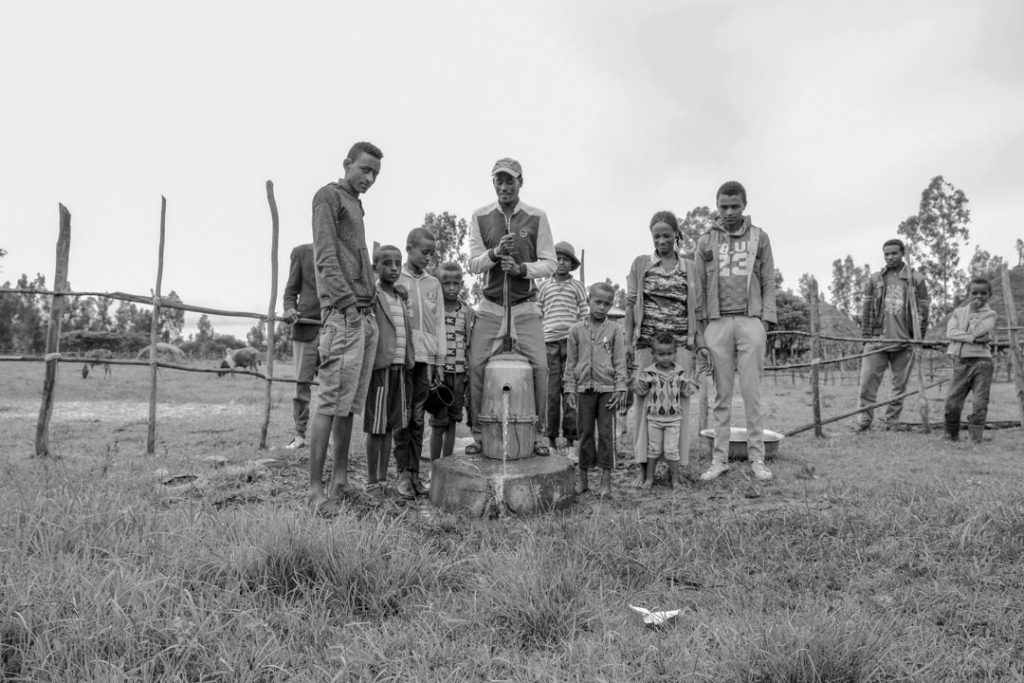 Lead clubs of 10-15 neighboring Ethiopian farmers:  they use the locally-made WFA-style manual rig to cooperatively drill a good, cased borehole at each club member's house.

Make and install durable, effective, easy-to-maintain hand pumps.

Train well-owning families how to maintain their pumps long term.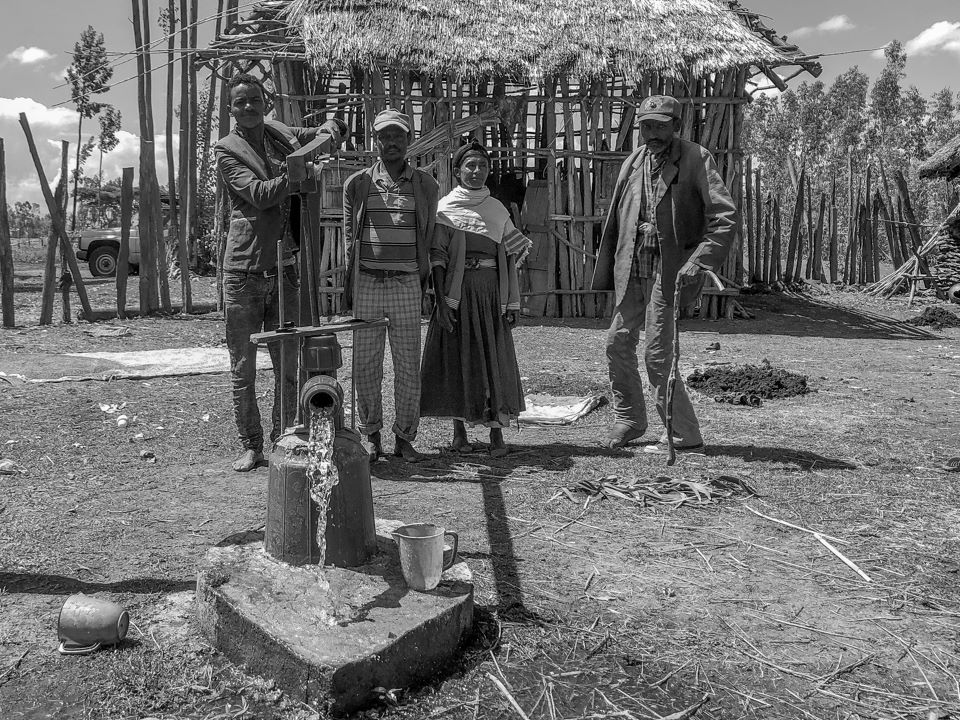 Leveraging assets
Now, we're making larger wells with much greater output for more plentiful irrigation in the dry season, so that poor farmers will have a real opportunity to grow.
In the works: a new project incorporating locally-made WFA motorized pump jacks for irrigation with these wells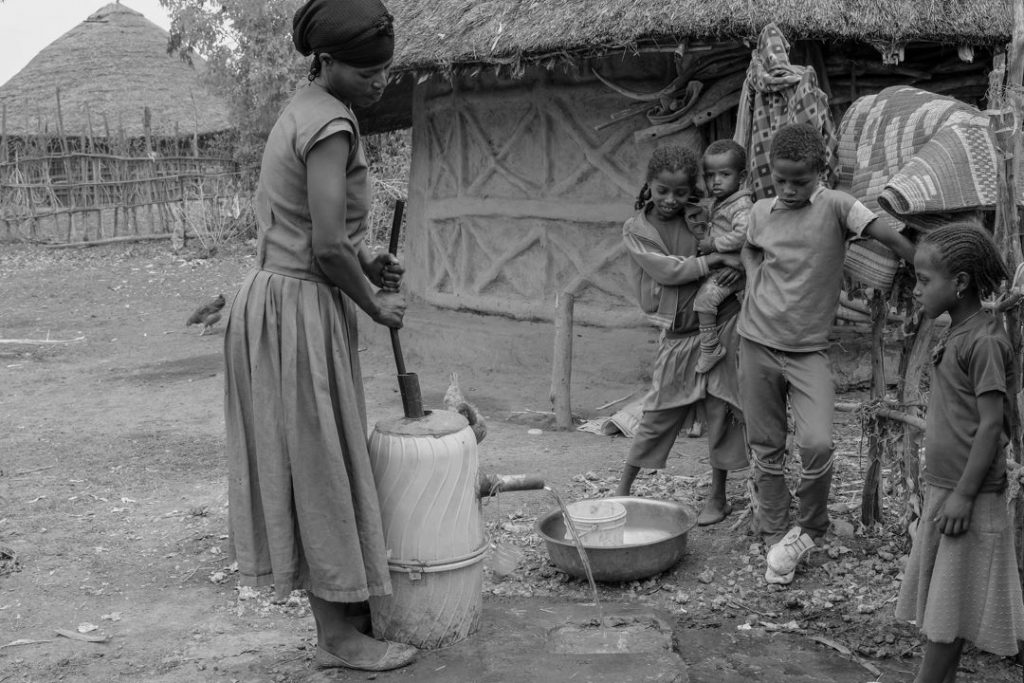 The problem
Where we work, families use contaminated water from nearby open sources.  This exposes them to disease and untimely death – losses felt in every way possible.
Mothers and girls also travel to get cleaner water, which keeps them from home tasks, income generation, and school.  This means lives of labor without hope of growth or security.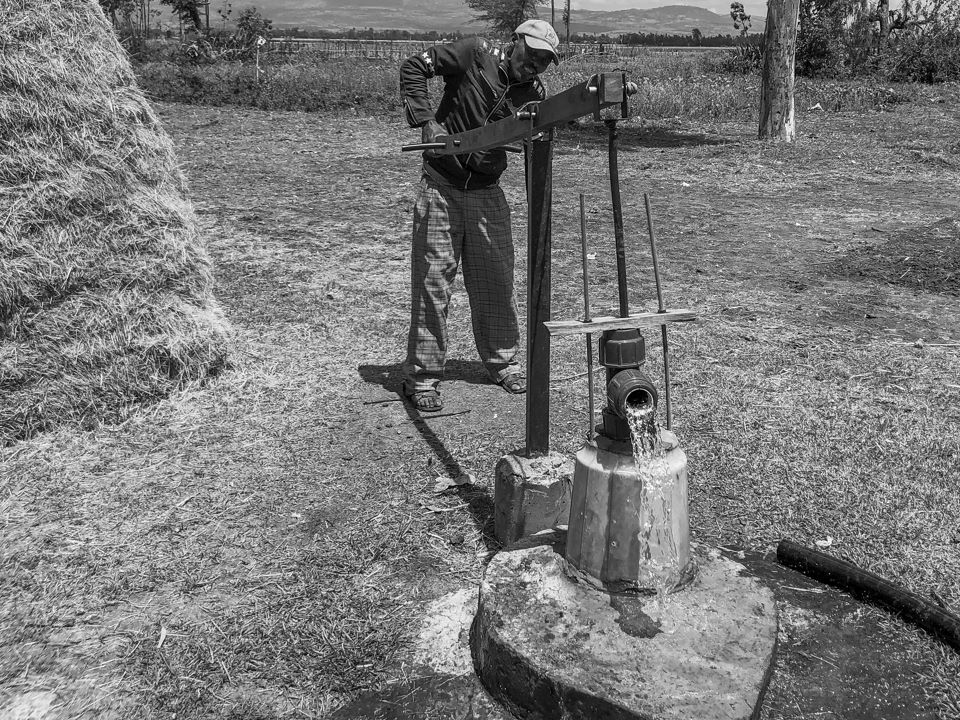 Not only that, but…
Lack of water in the dry season hinders men from being able prosper from their land.  They are stuck.  This bleak reality penetrates deep into minds, hearts, and culture.
With limited water, people put off bathing and laundry.  This results in skin disease and increased suffering from fleas and scabies, especially for babies and children.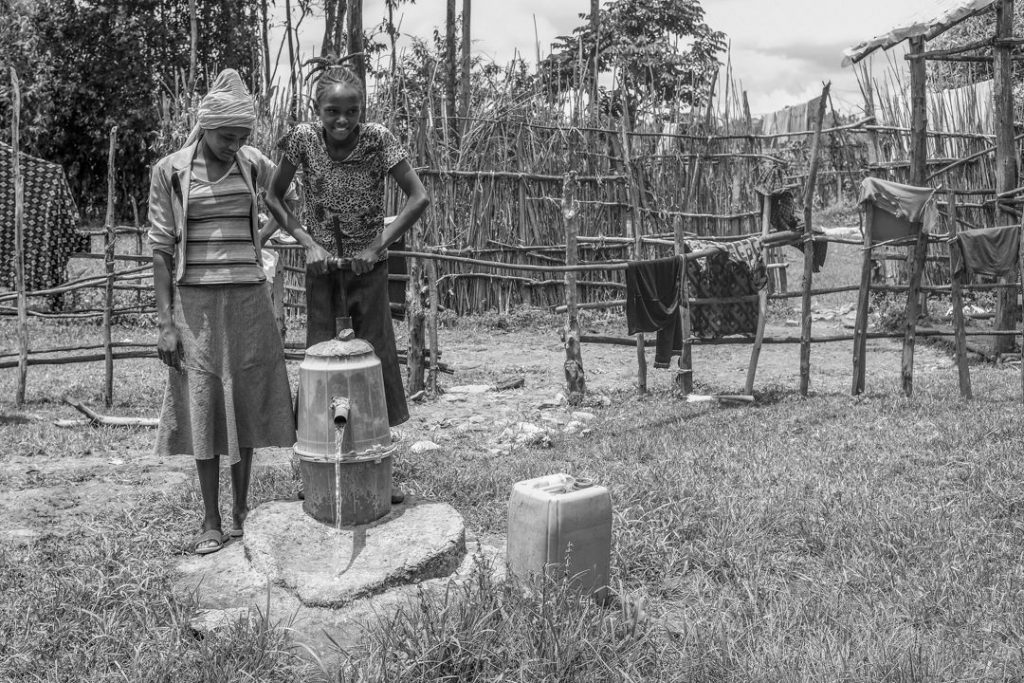 God cares:
Jesus said that when the poor are thirsty, He is thirsty, and when they have a drink, He is relieved (Matt 25:31-40).  He actually feels people's needs, like a parent. 
He also said that His people will be distinguished by the way they treat those needy beloved (Matt. 25:31-46).  God and His people care for the needy.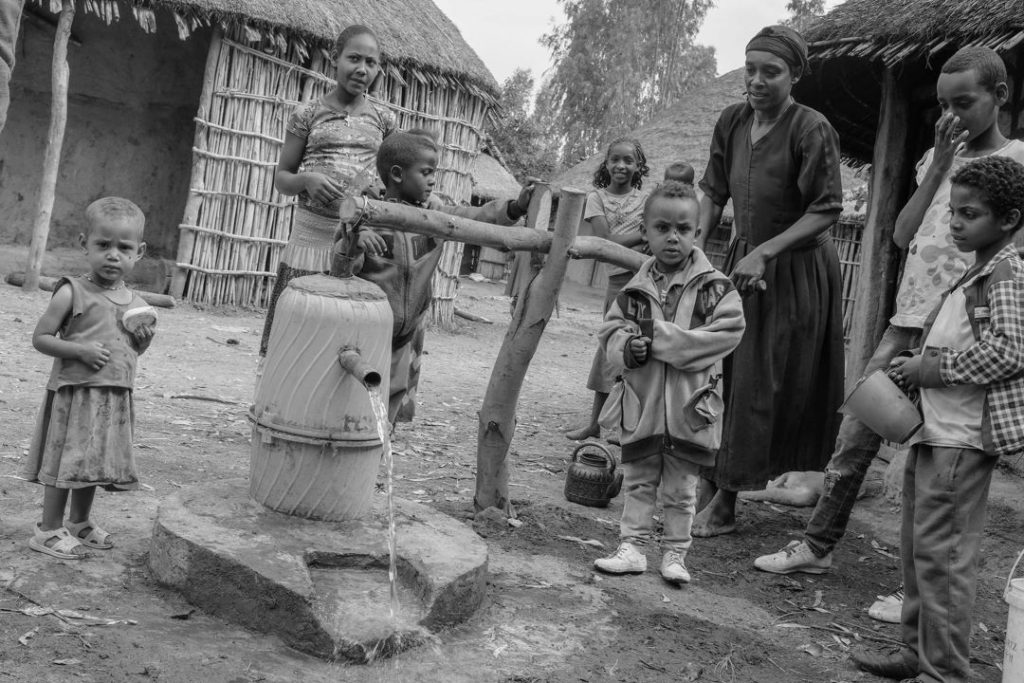 A Trinity invitation
God's love-borne desire is that we be both near Him and like Him; His Gospel is that we can be!  If we abide in Him, we get to be Christ and live the Gospel.
The Kingdom of God is the realm of restoration, joy, and life: "Heal the sick in it and say to them, 'The kingdom of God has come near to you.'" (Luke 10:9).  In all ways, this is what God is about.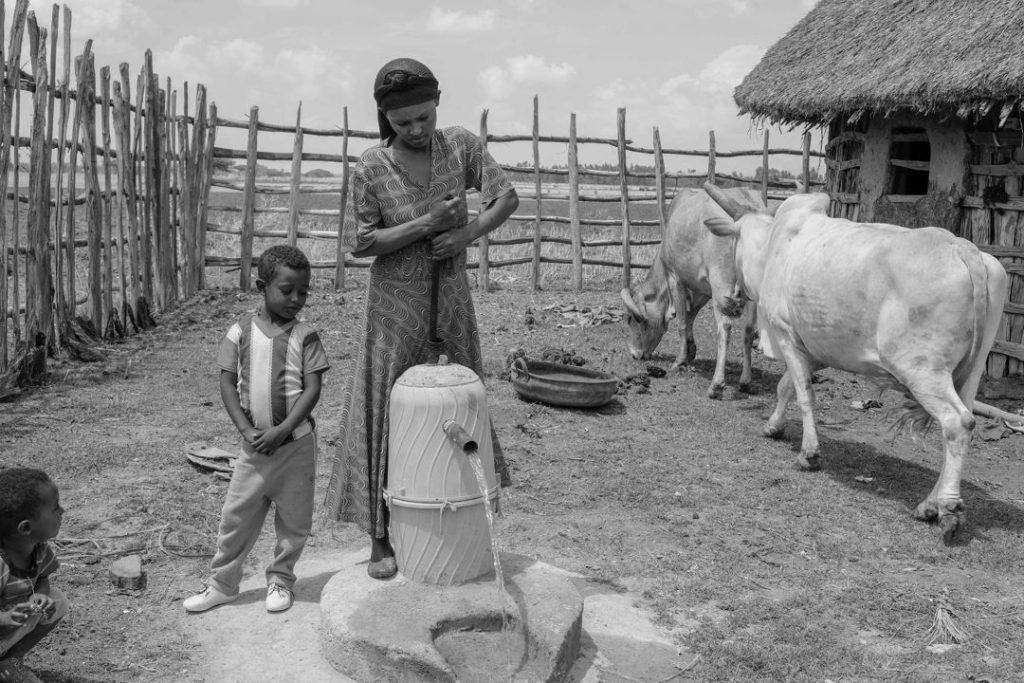 A calling
We believe that we are called to this mission as a small piece of Jesus Christ's restorative work.
We need partners in this mission to support us financially and in prayer.  We invite you to consider whether God might be tugging at your heart to do so.  Please contact us if you'd like to receive our updates by email.