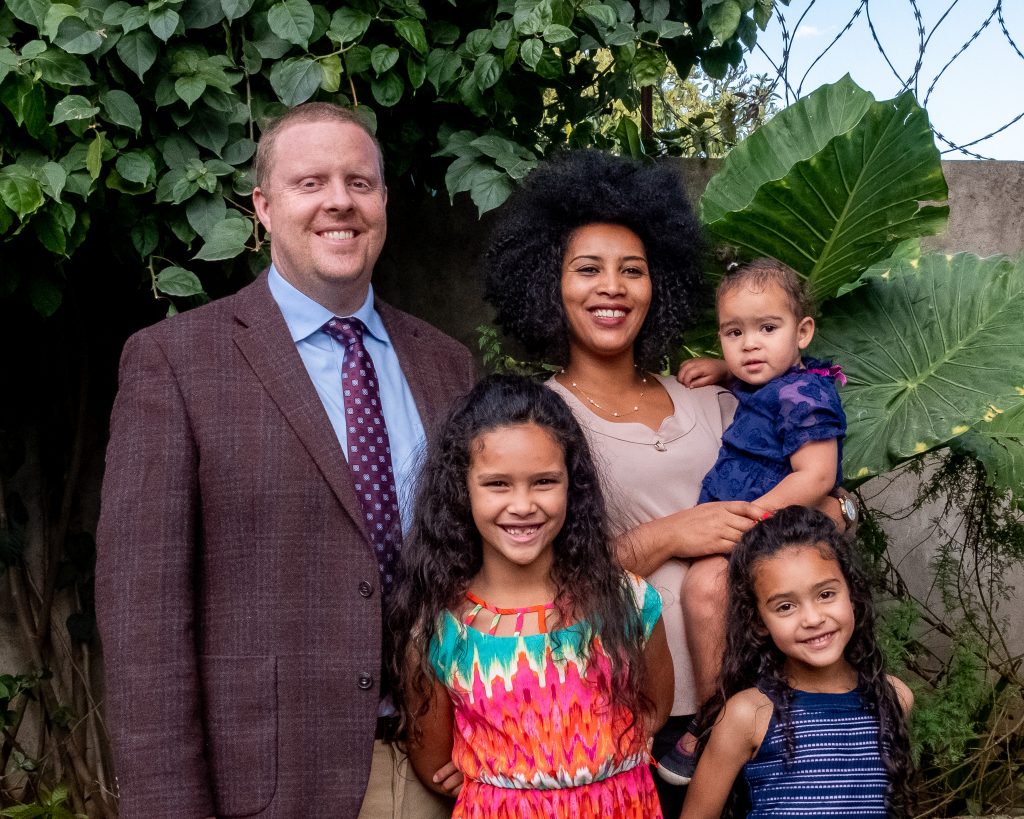 I'm Rob Glahn; pictured here are my wife, Almaz Wolde, and our precious daughters, Sofia (7), Lisa (5), and Avia (1).
It is difficult to give a complete or cohesive description of a family but we hope this page will help you get to know us a little better.
Almaz and my stories are about as different as possible, excluding even the geographical distance and cultural differences of our lives up through college.  We each were, however, made by one God, who designed and shepherded each of us through life's circumstances to discover our greatest treasure in life, which is God.   Since we've met, we've gotten to discover the riches of God and His works together.
Almaz and I met at a souvenir shop in Addis Ababa in 2010.  I had at that time been seeking to fulfill God's pleasure for my life in Ethiopia for a year and a half.  Almaz was the souvenir shop keeper; a keen and very pretty one.  I was that day searching for traditional Ethiopian crosses as gifts for some friends for Easter.  The crosses provided the conversation piece for our common interest in spiritual things, and we became fast friends.  We have traversed life together since then.  We were married on August 6, 2011.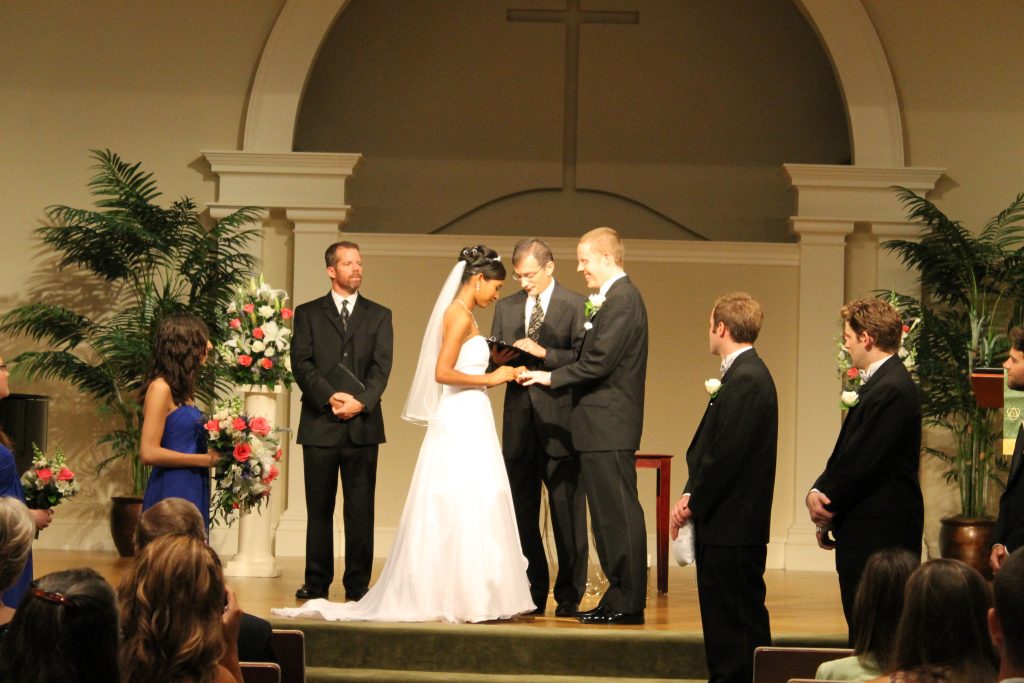 Some things about Almaz
Almaz is the most servant-hearted and humble person I've ever met.  Yes, I am biased, but I'm not blowing hot air either!  She has sharp eyes and ears for spotting needs and wants, both inside and outside the family, and she is energized by helping others.  She just quietly takes initiative and does what she wants to do.  And she keeps her cool about it, in both success and difficulty.  She has somehow transformed bossiness and stubbornness into virtues of calm and gentle benevolence.  I love these things about her.
She's a cooking wiz and loves to cook, especially to surprise me but also as a personal interest.  She can bake pastries without recipes and gets it right on the first try.  It is uncanny.  And Almaz has only been cooking western food since she married me!  When we were engaged and initially planning to live in a mud hut in the countryside, she said she wouldn't care as long as there's a kitchen. 
The last couple years she's shown a proficiency and interest in building things.  She loves outdoor projects.  As I write this she is painting a sandbox and small playground that she is making for Sofi in the yard.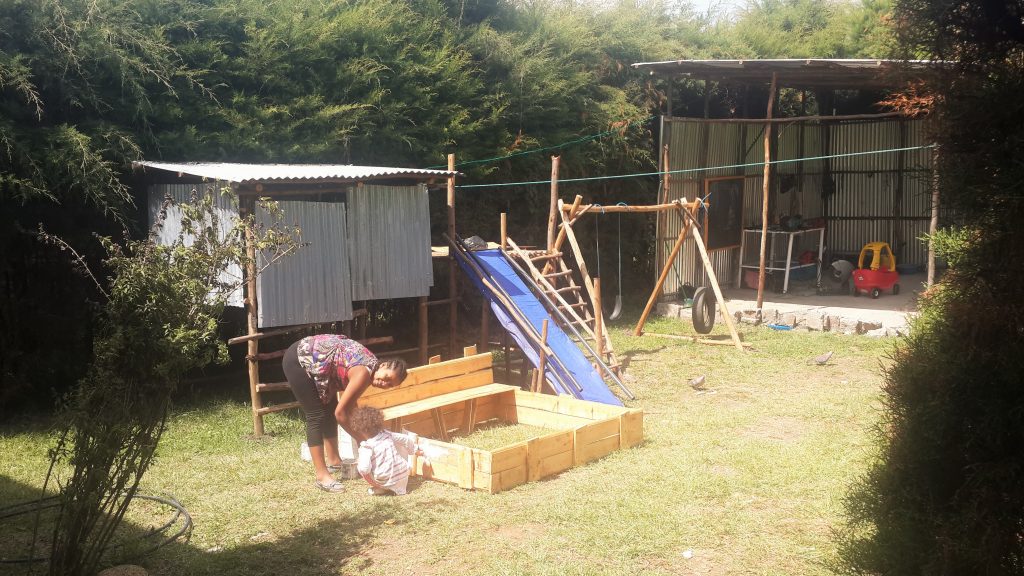 Justly praising how Almaz fills her bigger roles (believer, wife, mother) would be a futile endeavor, and probably foolish as well.  I'm not going to attempt it.  But I will point out one special thing (particularly relevant to this website) regarding our marriage:  her involvement in my work.  If our partnership in life and as parents is the cake, then her initiative with my work is the icing, and it means the world to me.  That she appreciates the WFA vision and approach is invaluable to me, as are my memories of her involvement.  She just jumps in whenever she sees need.  This includes making pump pistons with her sisters and neighbors (whom she trained), helping facilitate our team's daily jobs, organizing and facilitating well clubs, helping to smooth out interpersonal troubles with the team and the well clubs, keeping inventory of drilling materials as our workers take them for use, drilling water wells with the clubs (even sometimes when I'm not there), documenting completed wells with photos and surveys, and cooking and housekeeping and parenting the girls so that I can be free to work!  I have needed a lot of help.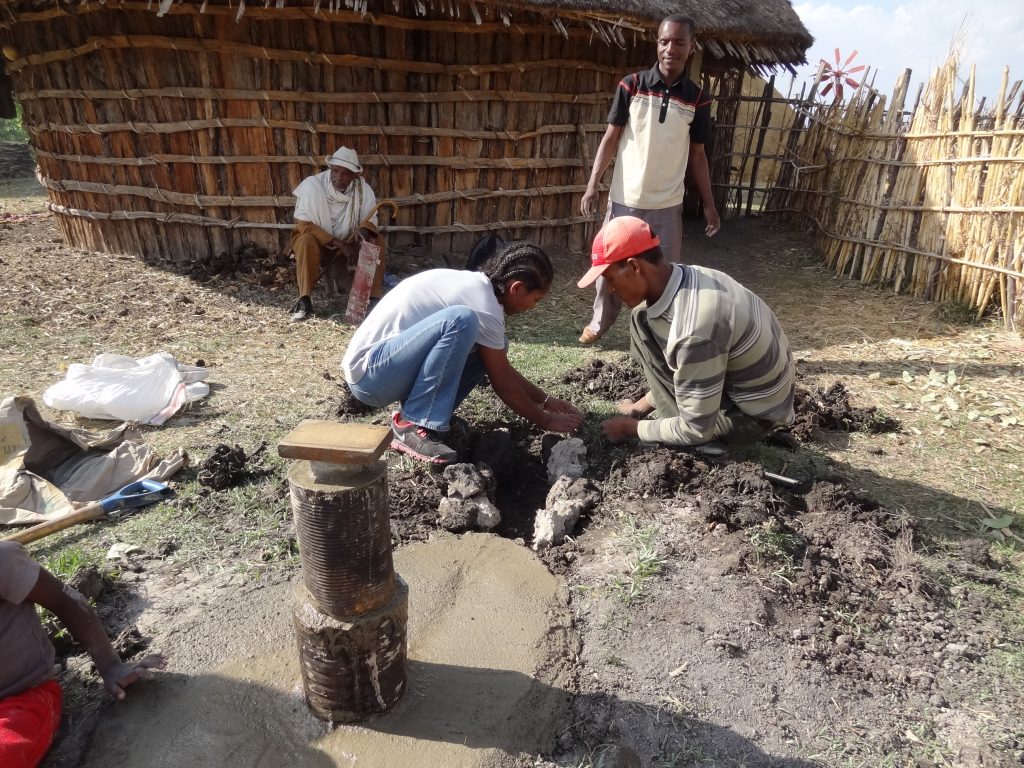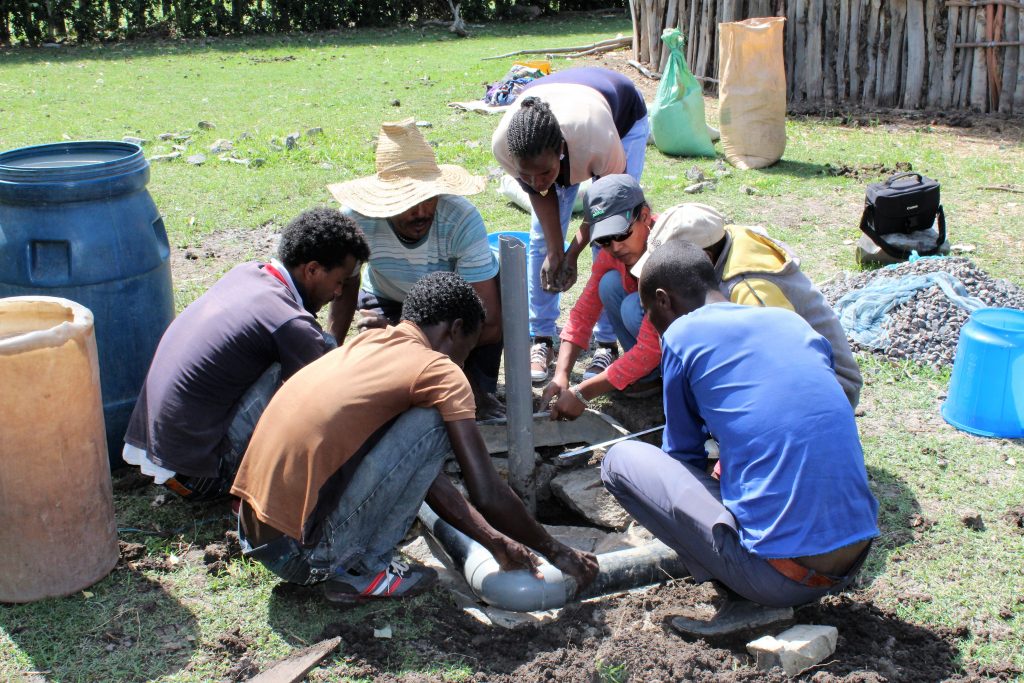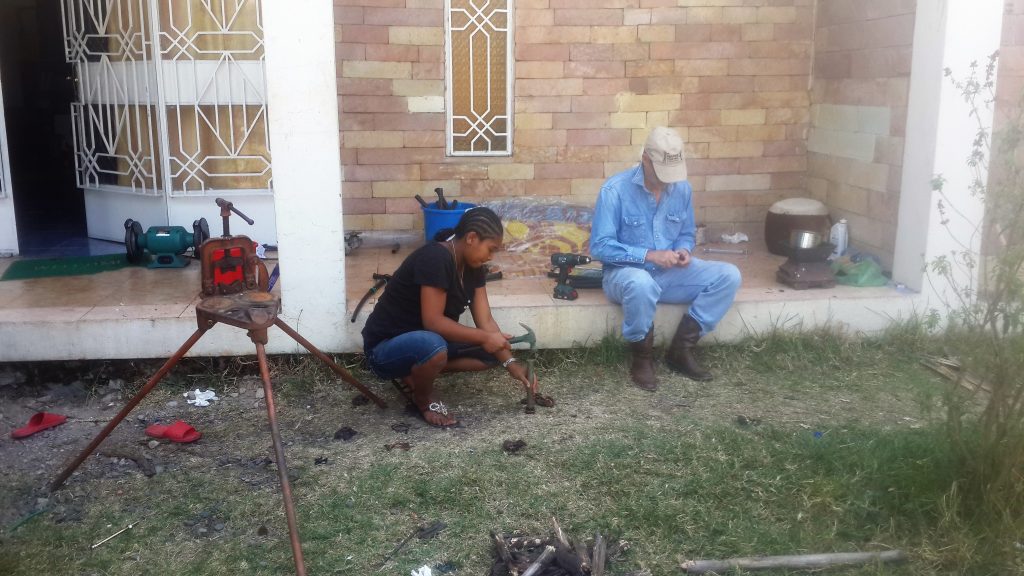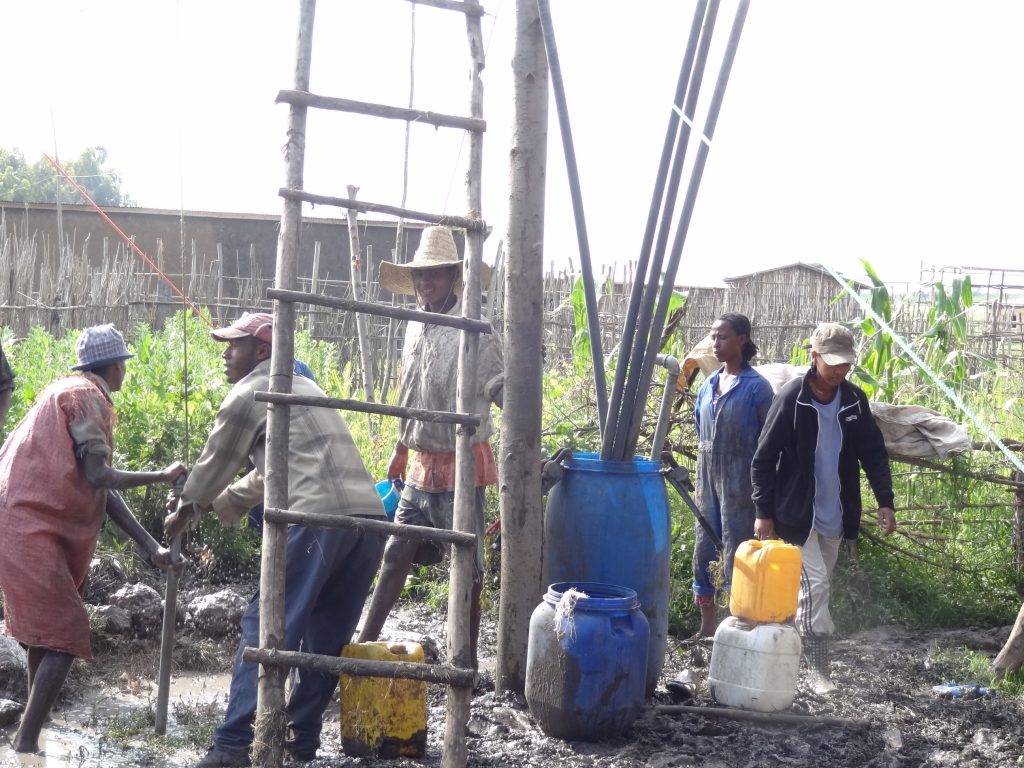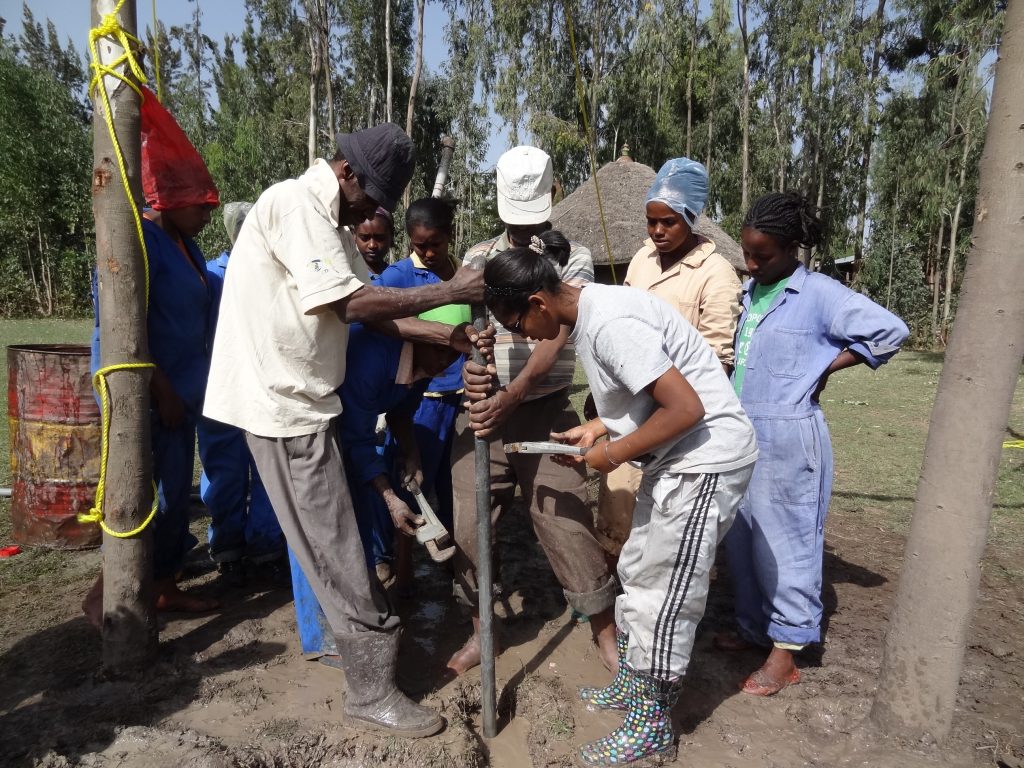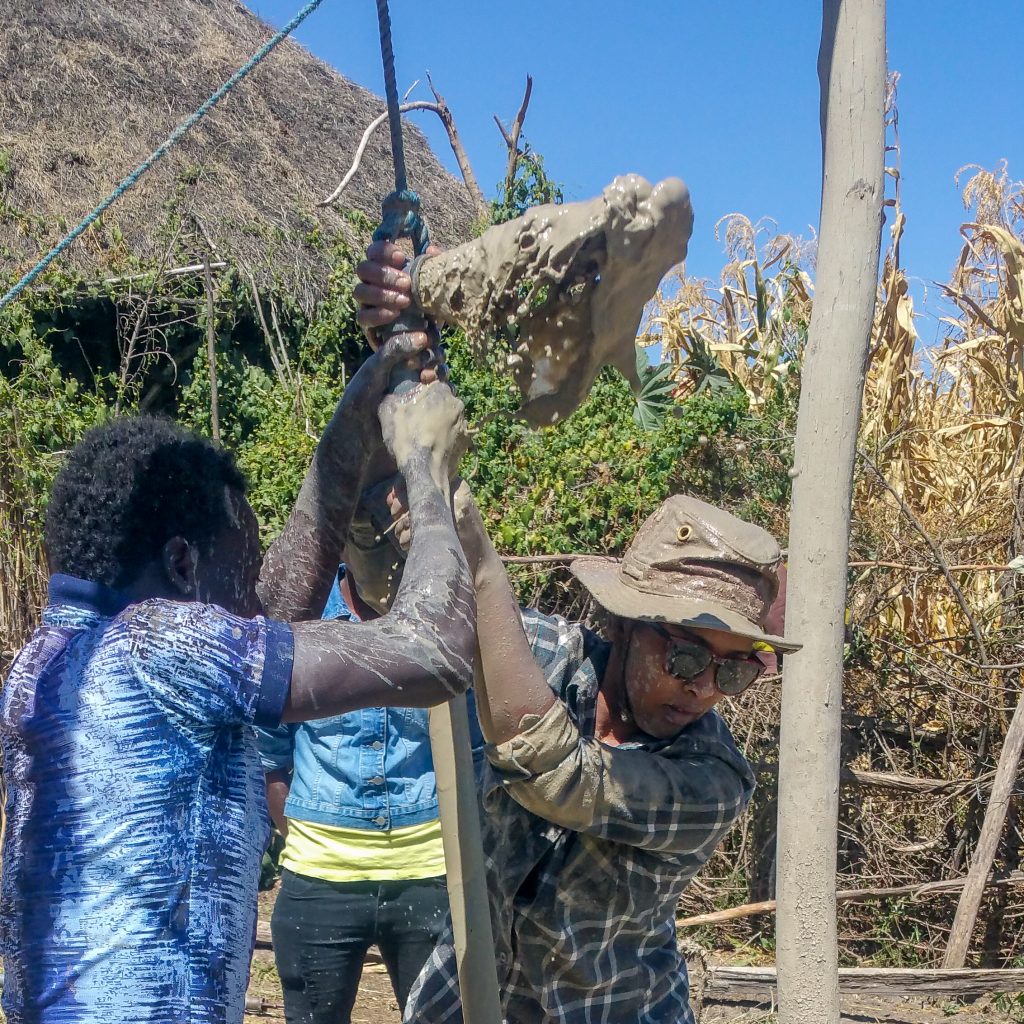 A little about myself
Among my favorite things is an early morning in solitude with strong, black coffee, surplus time and a clear head before work to sit and connect with God.  I am not well unless I have regular time to just sit, think, and meditate on God and Scripture.  Another:  I genuinely love my work, both the meaning of it spiritually and the variety of activities it offers, including the physical exercise (and the getting comically muddy!) of drilling wells alongside others, shopwork, pump designing, planning, facilitating, writing lessons and teaching, countryside travel, and drinking coffee with people at worksites.  I was designed for my chameleon position.  I am also a lover of music and particularly enjoy fiddling on the ukulele and electric guitar, but these days all my spare time is devoted to my girls.  Nothing makes me smile as effortlessly as my daughters, especially when Almaz is there to laugh and smile with (or at) me.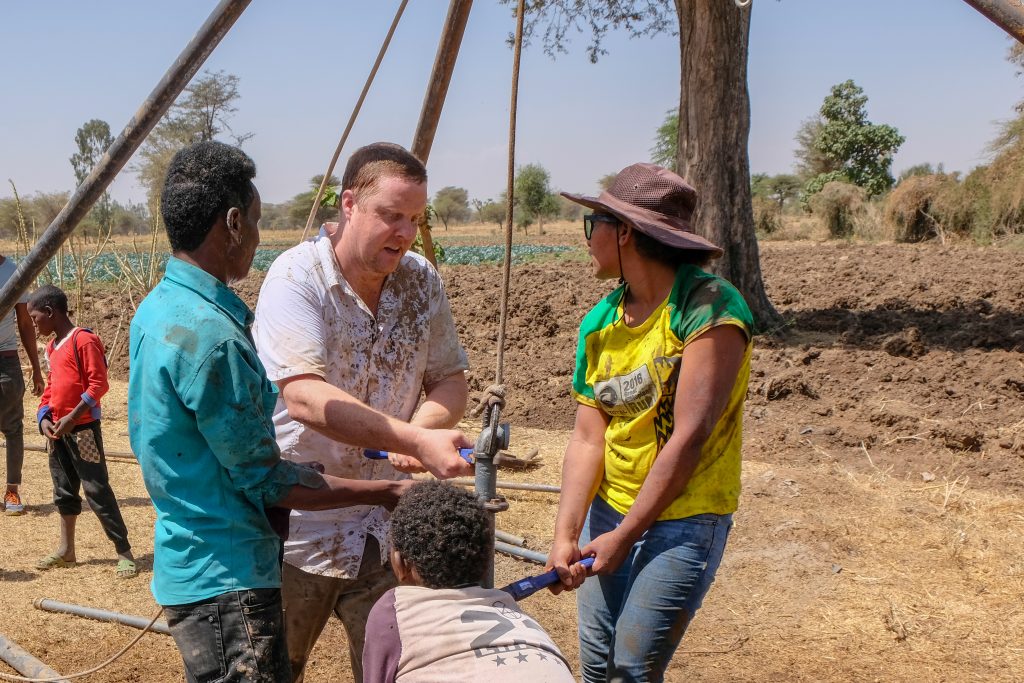 Sofi, Lisa, and Avia

Our girls are such a delight!  They're great sisters, despite their differences, and they share everything from chocolate, to play dates, to princess costumes.  They are a sweet joy.