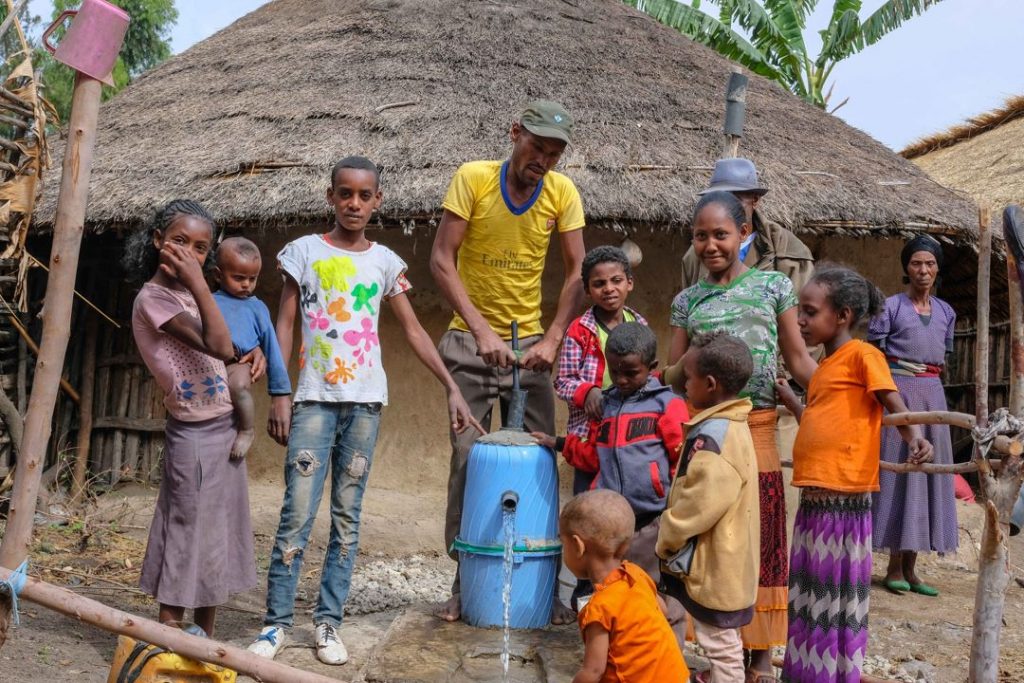 "Therefore be imitators of God, as beloved children"
Ephesians 5:1
Our vision is built on the truth that we are God's beloved children because of Jesus Christ. Therefore, it involves our whole lives; our personal and professional vision is one and the same.
Outlined below is Almaz and my vision for life as a believing married couple in the context of living out a career-calling to Water for All mission work in Ethiopia. It is in our own words the form that the WFA vision has taken within us as an integral part of our journey with God. For the official, standalone WFA vision (to which we also ascribe), please visit our WFA page on this site or learn more at the official WFA site.
Many aspects of our vision are part of our lives already; some are yet to be realized.
We have included some photos to paint a rough picture of our vision
Vision for the Community
That more and more families will be blessed with their own quality, easily-maintainable water wells at their own houses through a culturally-appropriate cooperative effort which creates friendships, fosters dignity through teamwork, and communicates love.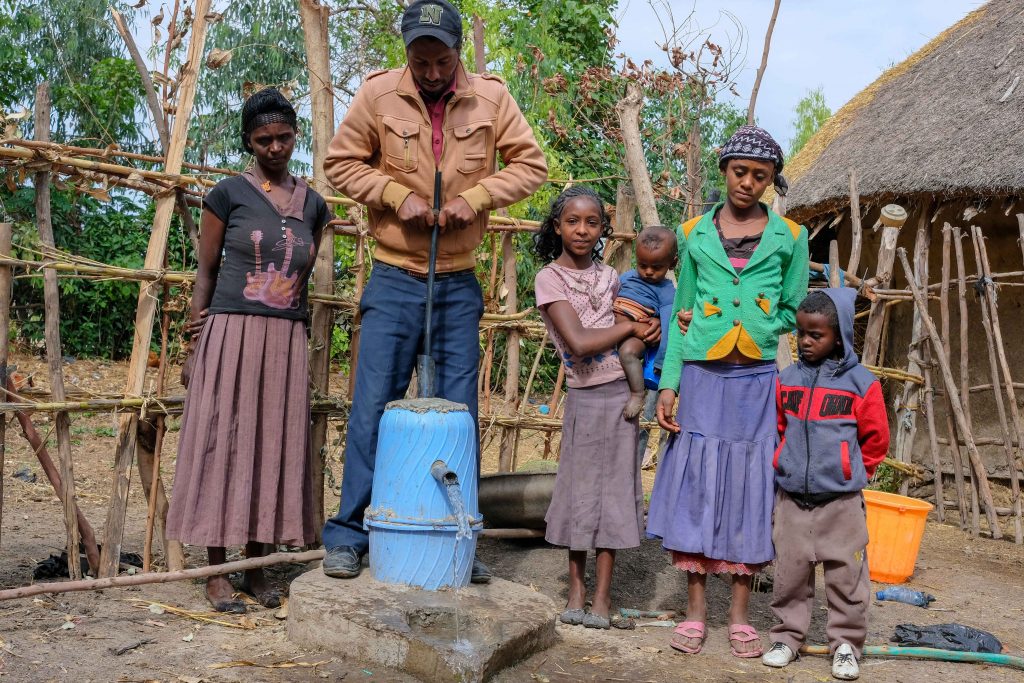 That the people will be able to maintain their own water wells by themselves long term with locally-accessible materials
That individuals and families will be wooed by God through their interaction with us and our team, and that many will pursue life in close relationship with God through Jesus Christ
As a side note, we do not require participation in anything of a religious nature in exchange for our help. We just serve well clubs in the order that they form. Also, we do not use the project as a preaching platform. We just like to bless people and be with them. I believe that is who God made us (me and Almaz) to be. We do, however, tell the truth about our own lives and beliefs in conversation. We do not wish to cover up and hoard the light of our lives.
That friends and acquaintances who become Christian believers will be nurtured with care and connected with other local believers, that they may learn increasingly the richness of God's Kingdom in community and mature to fulfill God's vision for their lives

That local churches will be encouraged, inspired, and promoted by our practical service in their villages

That people will learn the WFA method and independently reproduce our work to high standards and that through them, others will learn and reproduce it as well, leading eventually to a well-drilling movement
Vision for our team
That our team members will steadily mature into Christ-hearted and Christ-minded leaders and that their roles will fit them, so that they may live joyfully in God and excel

That our team will be a tight, unified community of believers of common purpose whose siblinghood supersedes their 8:00 to 5:00

That our team will love and make friends with the people whom we serve

That our team will connect with other local believers with whom they can enjoy all the benefits of God's community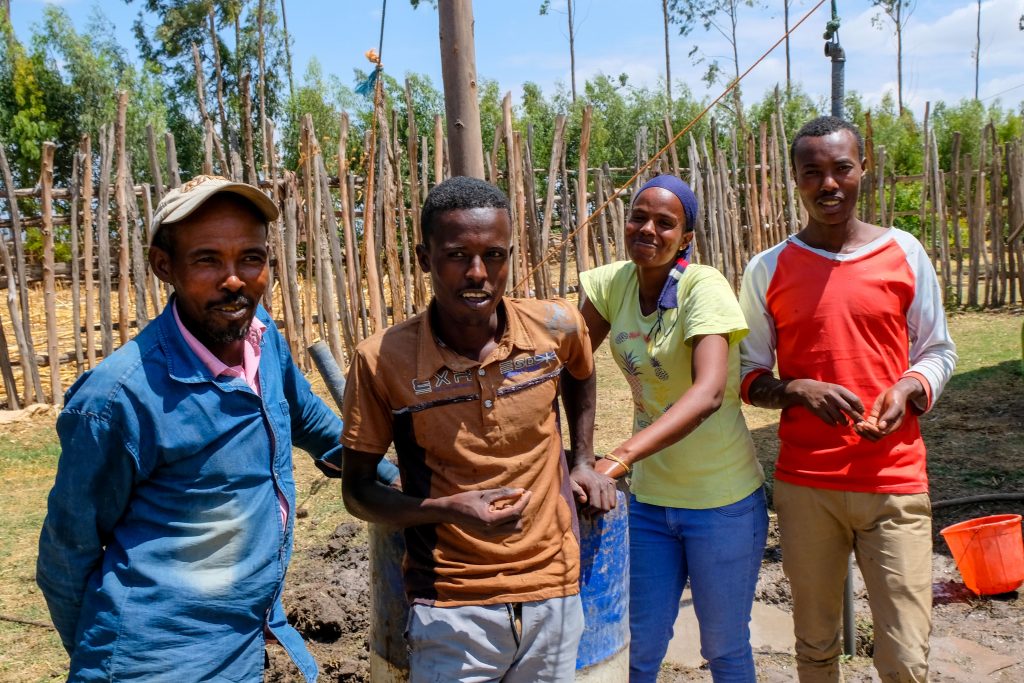 Vision for Ourselves
To live in close relationship with God and to seek God's vision for our lives

To reflect Christ's love for us in our roles as husband, wife, father, and mother

To serve the local families face-to-face through water clubs, follow-up visits to check pumps, and social visits, and in so doing, to bond with, share life with, and minister to them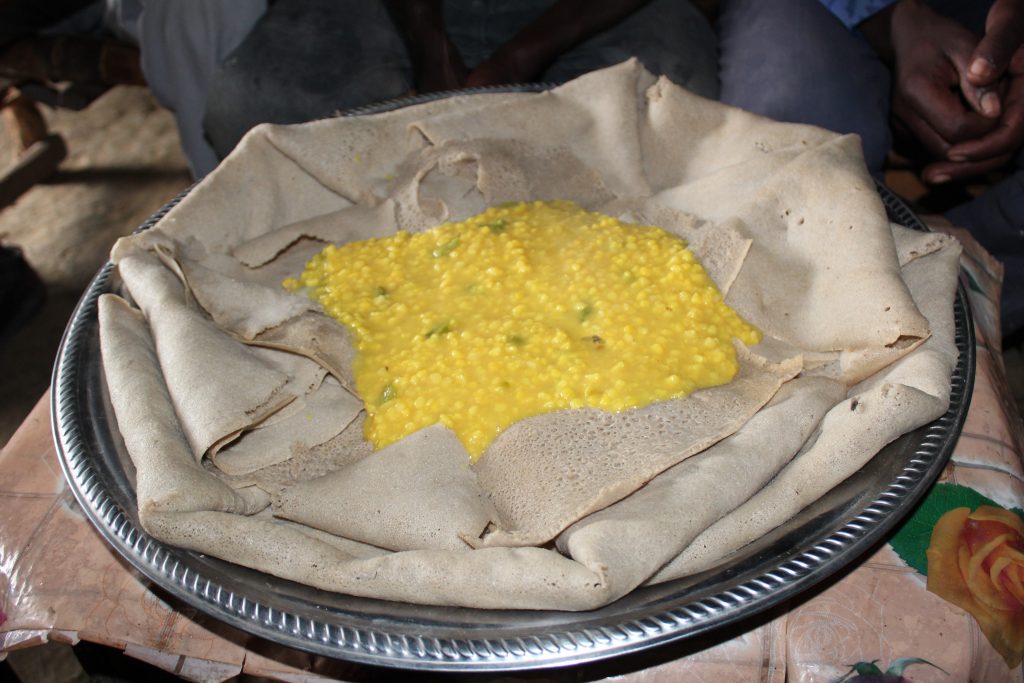 To display to our team the Christian life through both teaching and example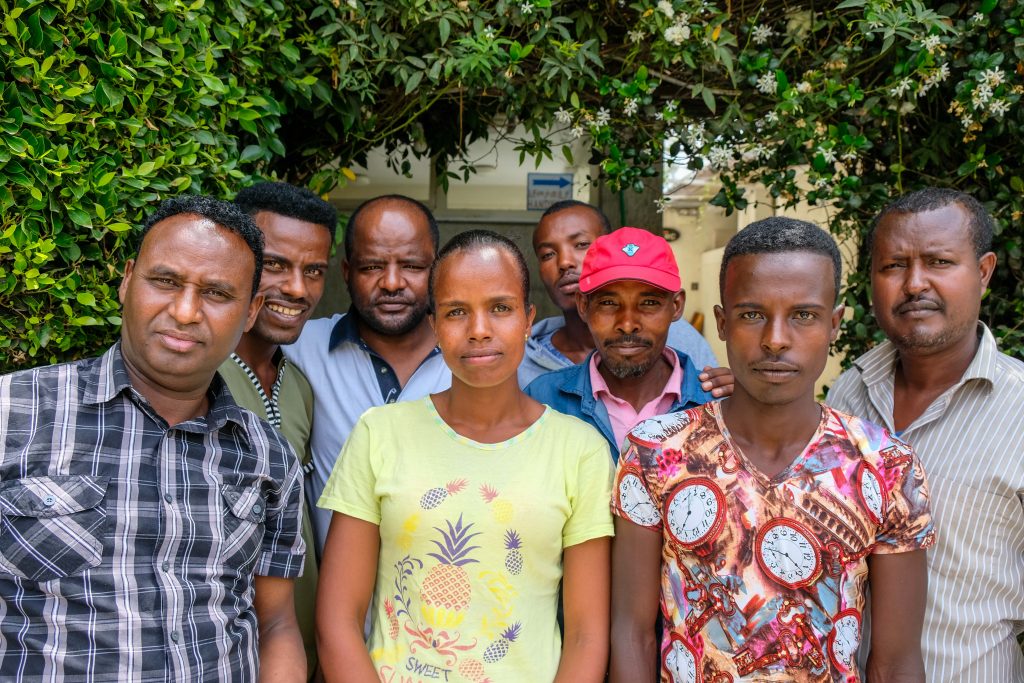 To enjoy the church community that is growing in our project area by the initiative of our partnership with Addis Kidan Baptist Church and the blessing of the Holy Spirit, and thereby to provide biblical guidance and/or example when necessary and culturally appropriate

To disciple our team and lead them by example

To attend services at our local church in Addis Ababa, and to enjoy and nurture supportive friendships with local believers

To enjoy our varied work in consideration of God

To please God as His children in all aspects of our lives
In summary, our vision is to flourish in our relationship with God and direct the resulting spring of living water unto our family, team and local community through our presence, our interactions, and our daily work of helping people get clean water at their houses.